Prix Galien Canada - 2020 Virtual Presentation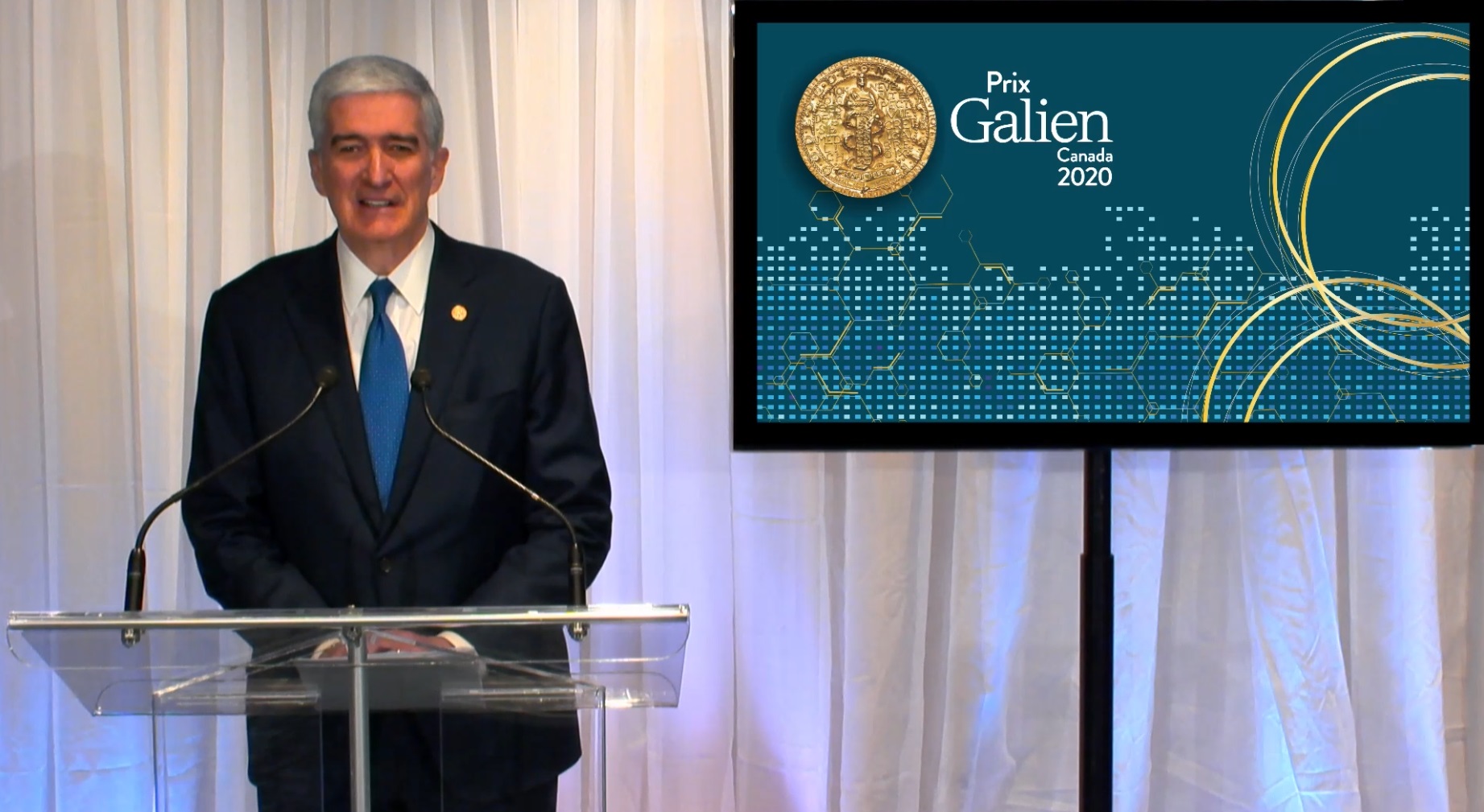 The winners of Prix Galien Canada Awards 2020 have just been named during a virtual presentation hosted by the president of Prix Galien Canada 2020, Bernard Lachapelle, and the president of the jury of Prix Galien Canada, Dr. Jean Gray. You are invited to view the virtual presentation by clicking on the link to our YouTube account:
Prix Galien Canada - COVID-19 Award Winner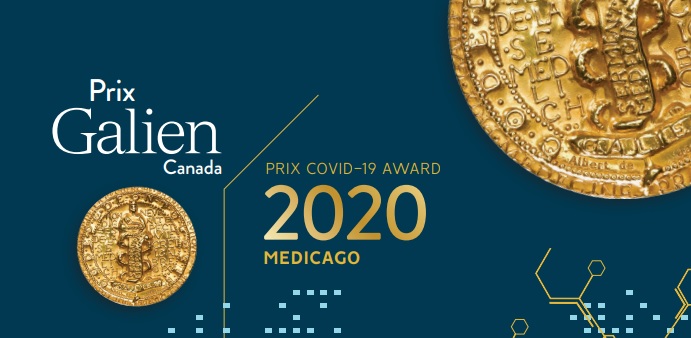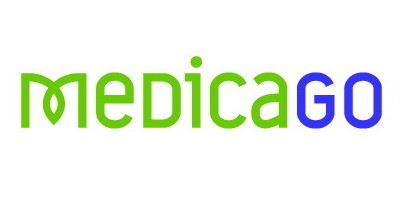 Medicago has developed a vaccine for COVID-19 using an innovative plant-based technology where recombinant spike glycoprotein is expressed as virus-like particles (VLPs) by introducing the genetic sequence of SARS-VOC-2 into a bacterial vector. The vaccine is administered with an adjuvant from Glaxo-SmithKline to enhance the immune response. Phase I trials have been completed, and Phase 2/3 trials and international Phase 3 trials are currently underway.
Prix Galien Canada - 2020 Innovative Product Award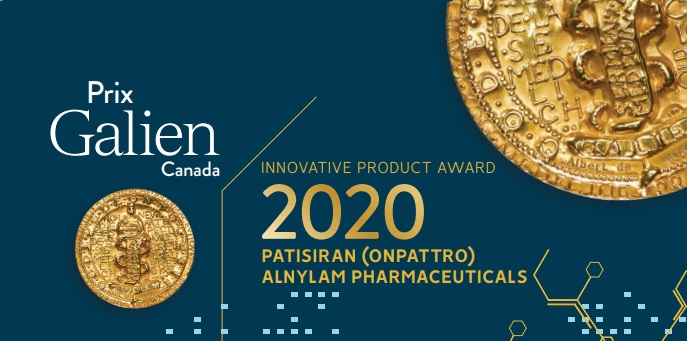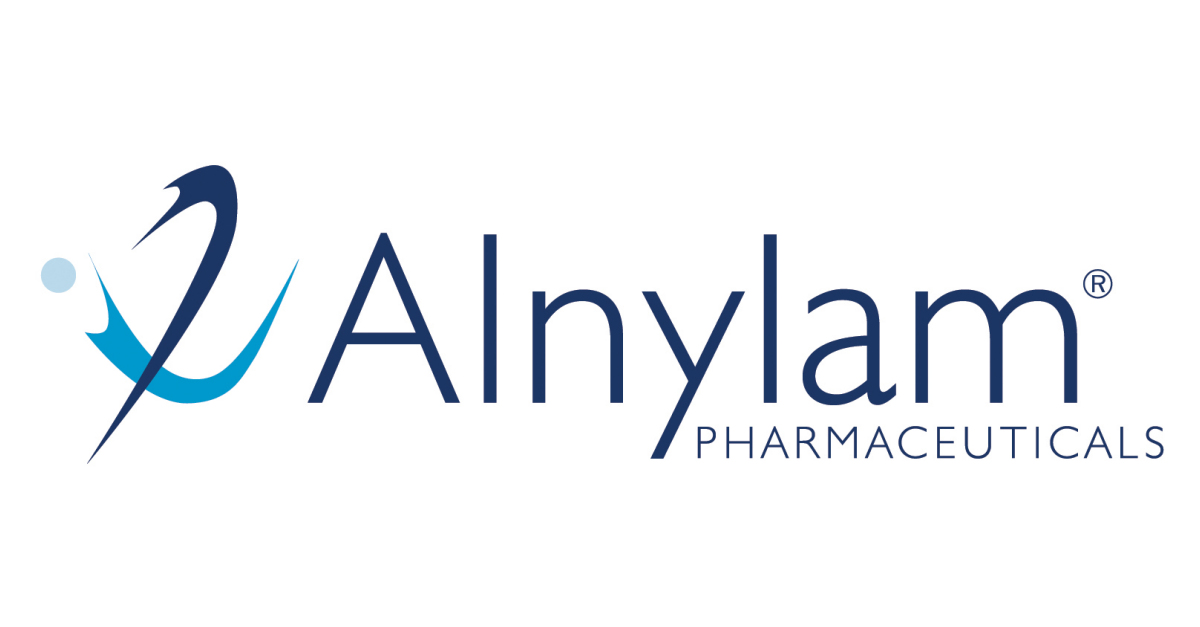 Patisiran (ONPATTRO) is a double-stranded small interfering RNA molecule (siRNA) formulated as a lipid complex for delivery to hepatocytes that reduces the levels of transthyretin messenger RNA. The molecule specifically binds to a genetically conserved sequence of the 3'-untranslated region of the mutant and wild-type transthyretin messenger RNA resulting in reduction in the levels of transthyretin.